Jennifer Lawrence is lying low these days…with boyfriend Darren Aronofsky.
The couple was spotted out and about in New York City Saturday, spending a chilly Manhattan day at the movies before grabbing a bite to eat at an Indian restaurant. E! News has obtained exclusively photos of the couple giving each other a warm embrace before heading out for their date day.

"Their relationship seems very strong and genuine," a source tells E! News, noting that they "kissed and hugged" throughout their day. The Oscar-winning actress and director saw Beauty and the Beast and then made their way to Bhatti Indian Grill.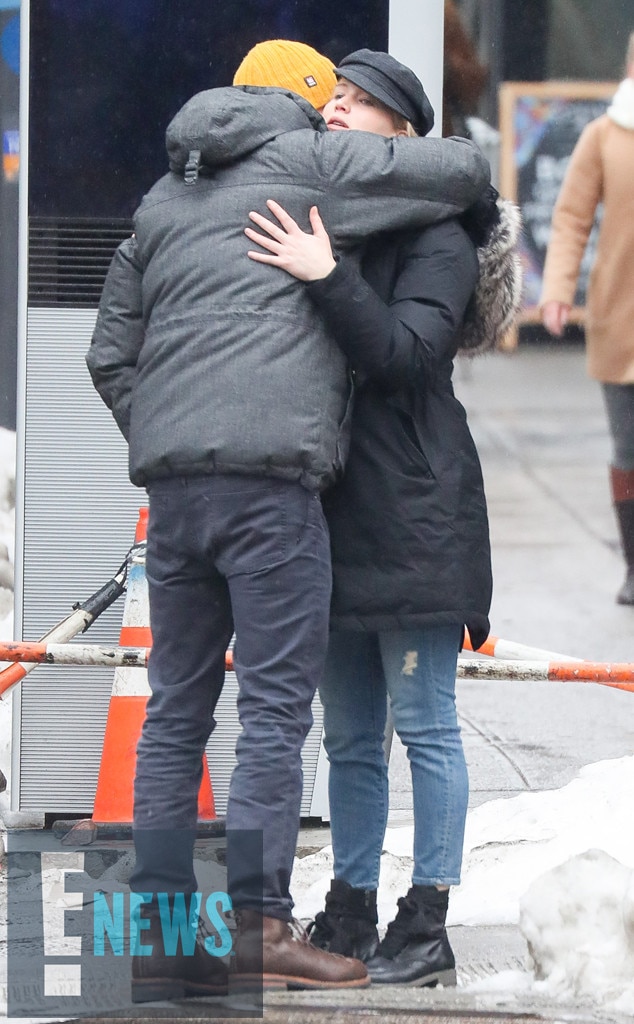 Felipe Ramales / Splash News
Jen bundled up in a black puffy coat and steel-colored chapeau, which she paired with a pair of blue jeans. The Oscar-nominated director looked equally as warm and casual in a yellow beanie and gray coat.

A separate source tells E! News that even though they haven't been spotted out in public in a while, their relationship is going strong. "Jen and Darren are still very much so together," the insider says. "Darren visited Jen in Budapest while she was filming Red Sparrow recently. He was there during his birthday and to support her while she was away filming. They are very happy together right now."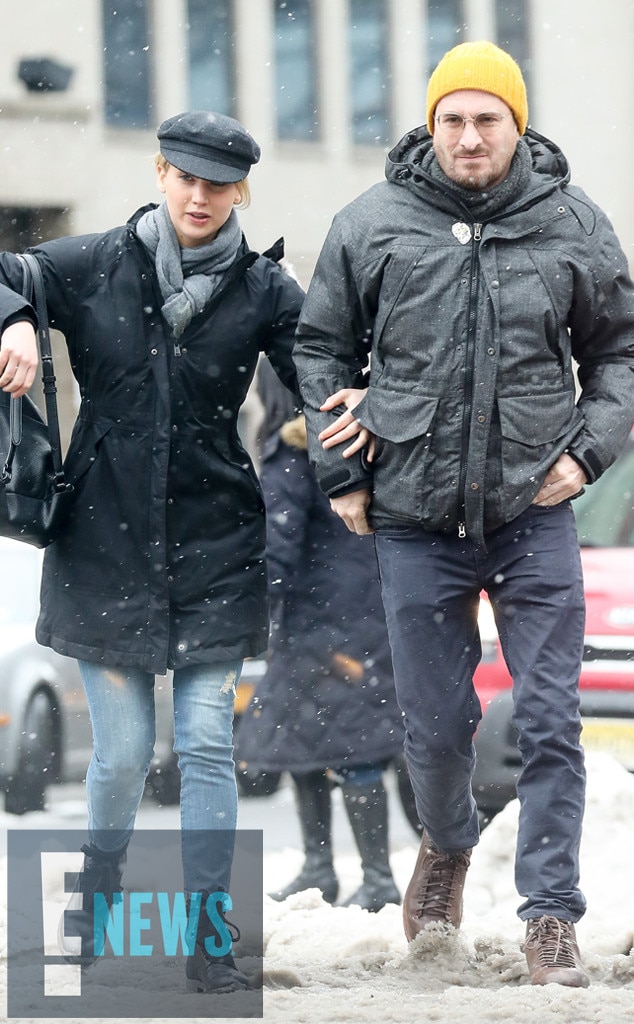 Felipe Ramales / Splash News
E! News previously reported that Lawrwence and Aronofsky have been "official" since August. Aronofsky shares a 10-year-old son, Henry, with ex Rachel Weisz, but there's no word on whether Lawrence has met him yet. A source did note, however, that Lawrence "seems very comfy with his family."
The Hunger Games alum was previously linked to Coldplay frontman Chris Martin but reportedly called it quits with him because of her struggles with the extra spotlight the relationship put on them.

Source: http://www.eonline.com/