Image copyright:

Twitter

(
Nicole Kidman has finally revealed why she appeared to be clapping like a seal at this year's Oscars ceremony.
Australian radio presenter Kyle Sandilands said to the actress: "I told everyone you were clapping like that because you had the rings on and you didn't want to damage the rings."
"You are so right Kyle," she replied.
"It was really difficult because I had a huge ring on which was not my own, but was absolutely gorgeous and I was terrified of damaging it."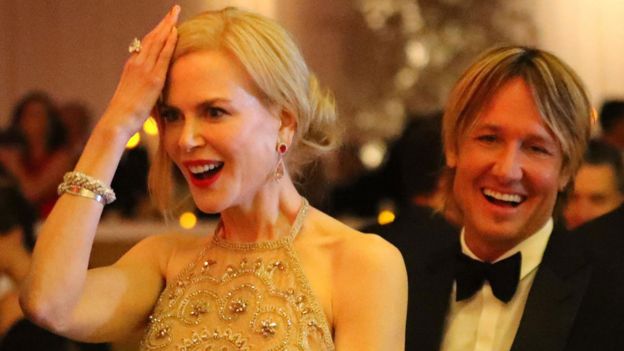 Image copyright:

Reuters

(
Speaking on the KIIS1065 radio station, Kidman sounded relieved the truth was finally out, after much social media speculation about her apparent inability to applaud properly.
"It's so true, I'm so glad you clarified that," said Kidman.
"It was really awkward and I was like gosh, I want to clap. I don't want to not be clapping, which is worse, right – 'why isn't Nicole clapping?'"
She laughed when Sandilands joked: "They're putting it on the big screen at Sea World with an [sea lion sound] 'urgh, urgh, urgh' thing – it's just not fair!"
Kidman was nominated for best supporting actress for her role in Lion, but lost out to Viola Davis.
Source: http://www.bbc.com/